Patti Smith – EXIT festival
|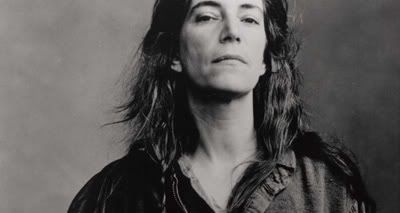 Concert:

Patti Smith
Date:

July 11. 2009 – Main Stage
Website:
www.exitfest.org
For punk lovers, the opportunity to see and hear Patti Smith live is one of those moments that makes them go, "After hearing this, I can die!" Well, this opportunity will be given to all of us who recognized themselves in this line, on Thursday, 9th July, at Exit festival's main stage. Read the rest
HERE
.
————-
Koncert:

Patti Smith
Datum:

July 11. 2009 – Main Stage
Web stranica:
www.exitfest.org
Za prave ljubitelje pank i rok muzike prilika da vide i čuju uživo Patti Smith je jedan od onih momenata kada kažu "ovo da čujem i mogu da umrem". E pa, priliku da prisustvujemo nastupu jedne od najuticajnijih figura u istoriji moderne muzike imaćemo u subotu, 11. jula na velikoj bini Exit festivala.
Više na EXIT web stranici…