L'Officiel China By Milan Vukmirovic
|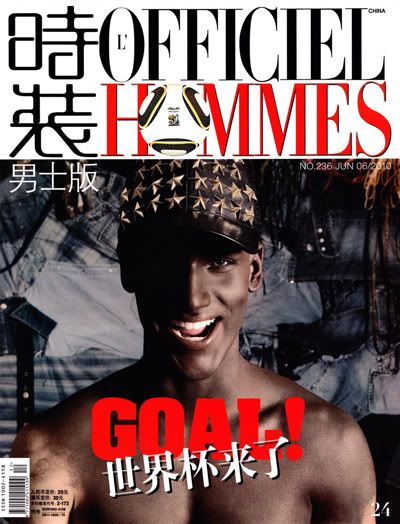 Magazine: L'Officiel Hommes China
Published: June 2010
Cover model: Arthur Sales
Photographer: Milan Vukmirovic
Website: www.jalougallery.com
Arthur Sales by Milan Vukmirovic on the cover of World Cup inspired L'Officiel Hommes magaszine in China. May cover also features Vukomirovic's photo of Artur Sales, see after jump:
——————————————————
Naslovna strana na kojoj je Arthur Sales fotografa Milana Vukomirovića za L'Officiel Hommes. Isti tim uradio je i naslovnu stranu za majsko izdanje pomenutog magazina.
*Image source: modelhommes.com