Georgina Stojiljkovic Elle Serbia September 2009.
|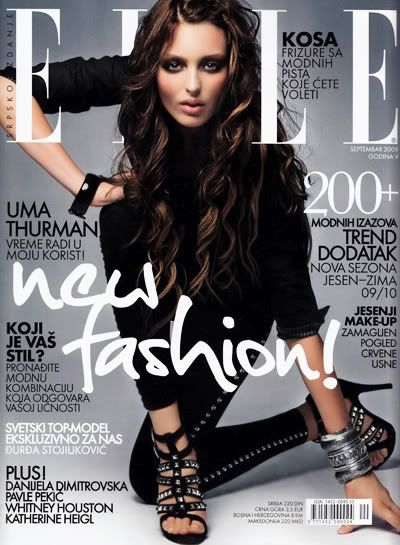 Magazine:

Elle Serbia
Published:

September 2009.
Cover Model:

Georgina Stojiljkovic
Photography by

Milena Rakocevic
Website:
adriamedia.co.yu/magazini/elle
Serbian supermodel Georgina Stojiljvkovic on the cover of her homeland edition of Elle Magazine, photographed by Milena Rakocevic for the September issue. More under the cut:
—————————-
Magazin:

Elle Srbija
Izdanje:

Septembar 2009.
Cover Model:

Djurdja Stojiljković
Fotografija

Milena Rakočević
Website:
adriamedia.co.yu/magazini/elle
Supermodel Đurđa Stojiljković na naslonvici Srpskog izdanja Elle Magazina, na fotografiji Milene Rakočević za septembarsko izdanje. Više slika ispod:
Source – Izvor | TFS