Michael Jackson This Is It
|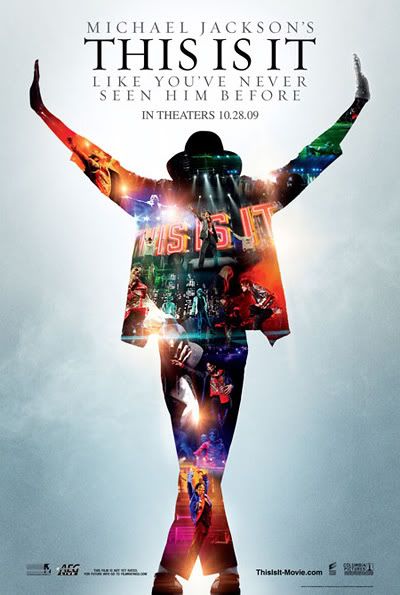 Movie:
Michael Jackson's This Is It
Release Date:
10.28.2009.
Website:
thisisit-movie.com
A tribute to Michael Jackson's extraordinary life and career, featuring rare behind-the-scenes footage of the King of Pop's last rehearsals as he prepared for his final concert series. Movie hits the cinema screens October 28th (Serbia: October 29th), for 2 weeks only, log on to
thisisit-movie.com
to view the trailer.
——-
Film:
Michael Jackson's This Is It
Datum:
29. Oktobar
Website:
www.thisisit-film.rs
Film o neverovatnom životu i karijeri Michael Jacksona "This Is It" napravljen je na osnovu snimaka i fotografija poslednjih priprema za "This is it", seriju od pedeset koncerata koje je Michael Jackson planirao da održi u O2 Areni u Londonu 2009. godine.
''Michael Jackson's This is it'' će 29. oktobra premijerno biti prikazan na ovogodišnjoj L'Oreal Paris Cinemaniji i iste večeri će se naći u bioskopskoj distribuciji ali u limitiranom periodu od dve nedelje i to samo u bioskopima Tuckwood Cineplex, Ster Cimenas i u bioskopu Kolosej. Prodaja karata počela je danas.
*Source | sonypictures