Burberry Show LIVE on Design Scene
|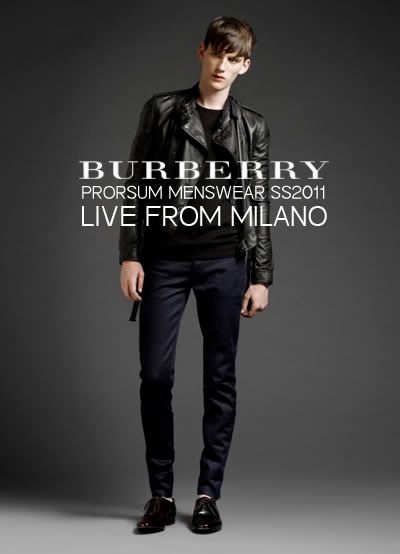 Season:

Spring Summer 2011
Time:

Saturday 19 June at 3PM (GMT+1)
Burberry is streaming their show live for the third time, their first live streamed show was Spring Summer 2010 womenswear show from London Fashion Week. They are also the first brand ever to broadcast live simultaneous events in 3D!
Pre-show content is already available at the official website including the launch of the first Burberry Acoustic track – 'Alleyway' by Life in Film.
The show will also be available

live on Design Scene

, tomorrow at 3PM (GMT+1) Milan time, log on to our sister sites specially set
Burberry page
and view the show directly from the show space in Milan.
Pogledajte Burberry Menswear Show direktno iz Milana, sutra u 3 popodne

na specijalno postavljenoj stranici našeg sestrinskog sajta Design Scene.